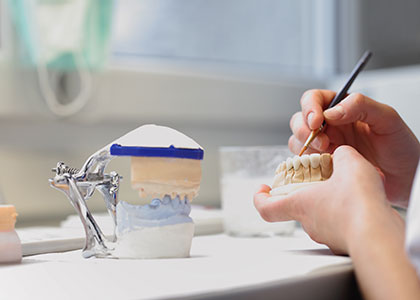 Latest Treatment and Denture Services
Serving Richibucto and surrounding areas, our denture clinic offers a full range of denture services, including full dentures, implants, partial & immediate dentures, repairs & relines. Denis Robichaud and his team work hard to stay up to date with the most modern denture technologies so we can offer you all of the options to serve you best. We craft your dentures with precise techniques and focus on using the highest-quality materials to create a lasting denture.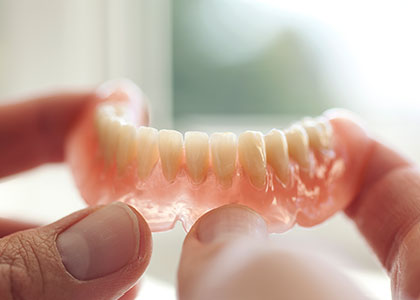 Trust a Qualified Professional Denturist
You are in good hands at our clinic. Denis Robichaud is an expert in his field who strives to stay up to date with the latest denture procedures, techniques, and quality products. Mr. Robichaud tailors treatments to suit every patient and will guide you through a custom treatment plan just for you. We'll answer any questions you have along the way, and we're happy to offer you continued support as you adapt to your new denture.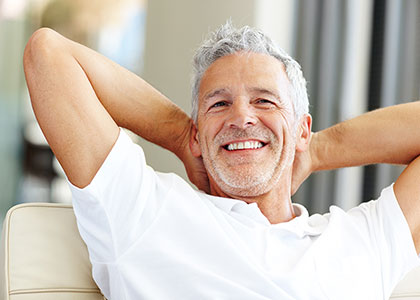 The Denture Specialist in Richibucto
Trust Richibucto Denture Clinic to design the best treatment for you. Denis Robichaud has been a practicing denturist for more than 30 years. He comes from a family of denturists, including his father, who worked as a denturist for more than 50 years. Some of Denis' earliest childhood memories involve watching in awe as his father helped patients get the smile they hope for. Today, that passion and interest remain just as strong while Denis works with his own patients.
Book a Free Consultation
We'll help you restore your smile and make eating enjoyable again.
Richibucto Denture Clinic provides a full range of quality denture services
A denturist offers cost-effective solutions
There are many reasons people come to see us. Some patients are looking to improve their smile because they're self-conscious of missing or damaged teeth. And we know the right dentures can make all the difference. But this isn't just a cosmetic fix. Your dentures can maintain the shape and form of your mouth by supporting the structures around the cheeks and lips. Some patients come to us because they know dentures can help them eat certain foods, ultimately allowing them to maintain a complete and healthy diet. Dentures can also solve pain and oral health issues, such as rotted roots or damaged teeth. Whatever the reason, we're here to help with a safe and cost-effective solution.
Robichaud Denture Clinic
2-10 Commerciale St,
Richibucto, NB
E4W 3X6, Canada